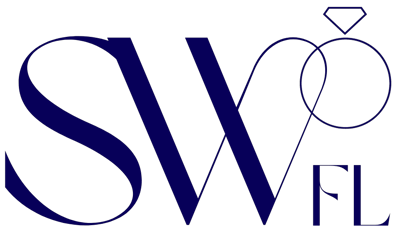 Your Ultimate Southwest Florida Beach Wedding Resource.
Say 'I do' to the destination wedding of your dreams in the southwest corner of the Sunshine State.
Our extensive collection of guides, tips, and stories ensures a smooth sailing affair in Southwest Florida.
Whether it's setting the right budget for a grand Fort Myers Beach wedding, choosing the perfect beach backdrop for a simple ceremony in Captiva Island, or incorporating your pets into your intimate elopement on the shores of Sanibel, we've got pearls of wisdom for every step.
Explore Our Collection of Beach Wedding Guides.
You've got a sea of decisions to make, and we're here to help you navigate the waters of your upcoming nuptials.
Our guides span everything about Southwest Florida beach weddings - from deciding on a motif and arranging a pet-friendly ceremony to finding the best shores and crafting the most heartfelt vows.
We're here to ensure the only thing you leave to chance is the gentle caress of the ocean breeze.
The magic doesn't end after your exchange of vows, so you'll need the perfect home base to hold your reception, wind down, and soak in newlywed bliss.
Discover the finest accommodations South West Florida has to offer with our tailored recommendations.
Whether it's a honeymoon suite with ocean views, guest lodgings with a private beach, or romantic getaways for two, we'll help weave your entire wedding experience into a tapestry of unforgettable memories.
Find the Most Romantic Places to Stay in Southwest Florida. Born from a love of golden sands and lifelong promises, our team is passionate about curating the very best for beach-loving couples. With our feet rooted in South West Florida's sandy shores and our hearts attuned to wedding bells, we're here to transform your beach wedding dreams into sun-drenched reality.